Profit matters,
it always matters.
We are a platform that is independent and unbiased
We are hyper-focused on finding profit
Top 5 on features, bottom 5 on price
We are configurable, flexible, and scalable
Only provider with alternative to pilots
Only platform that supports energy, operations, and capital
Only platform that serves "basement to boardroom"
Clear Steps To Value
Do more. Save more. Start creating value today.


Activate
Attach seamlessly to building data and activate it for use.
Detect
Find faults and opportunities in building equipment.
Determine
Make improvements based on customized goals.
Manage
Manage work orders and customize reports.
Verify
Confirm improvements via proven & smart technology.
Prevent
Stop problems long term with machine learning.
Savings Based on Science

PointGuard turbocharges the known value of traditional
retro-commissioning, turning the process into
monitoring-based commissioning.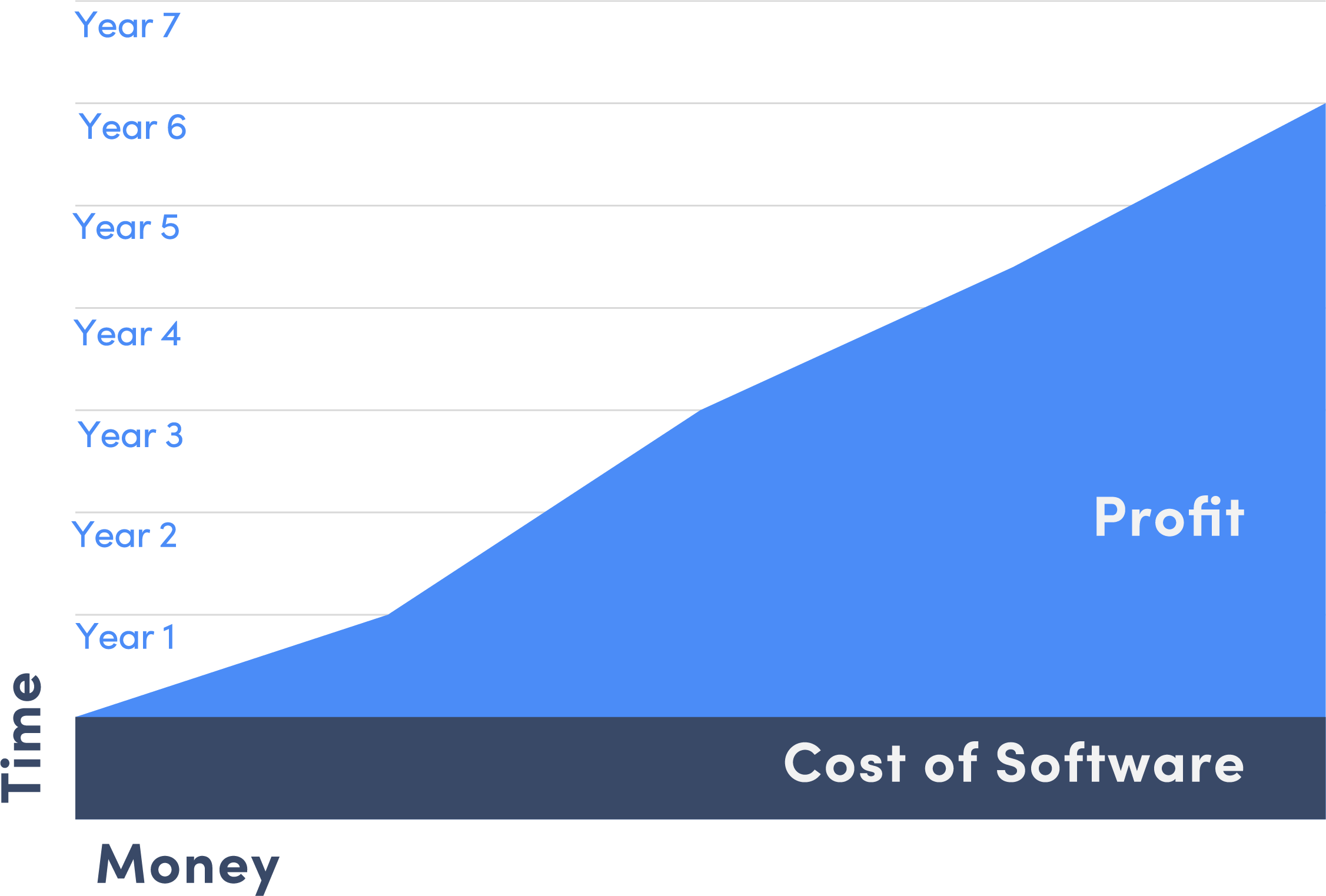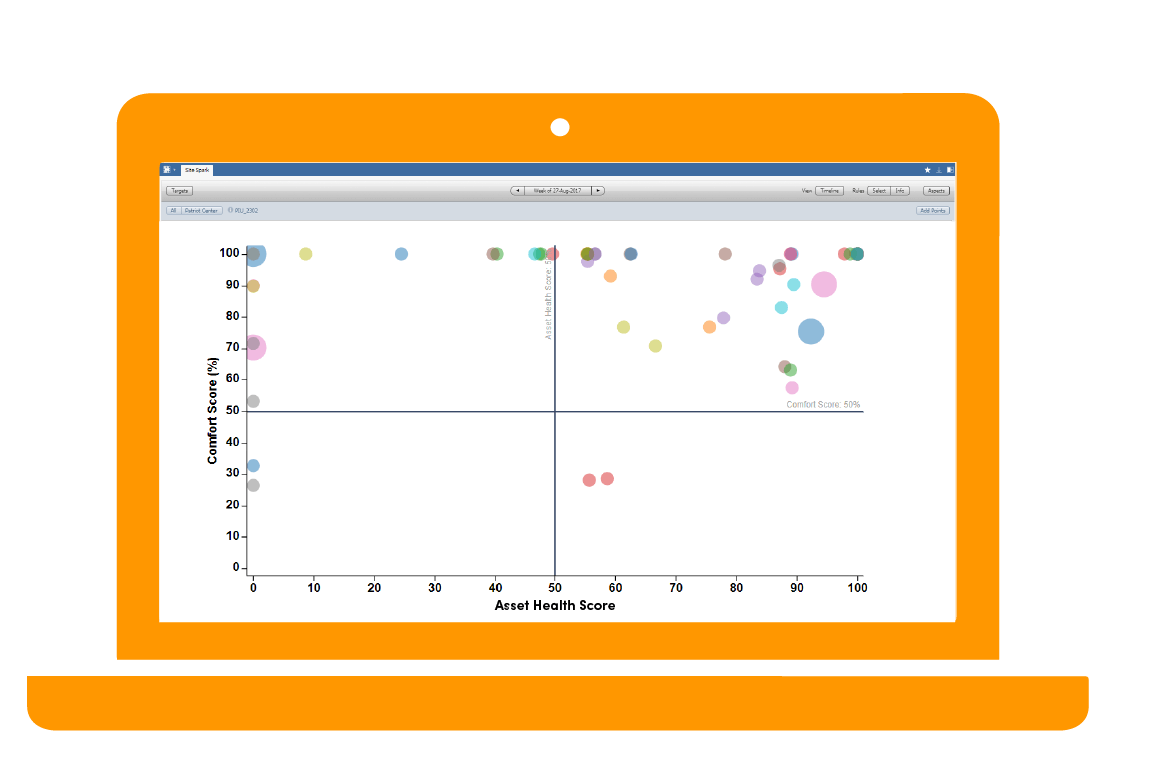 PointGuard is able to address concerns about COVID-19 and building repopulation with our Airflow Hygiene Snapshot.
Performance

Automated Fault Detection
Quick Prioritization Tools
Insightful Visualizations
Instant MCx Discovery Tools
Runtime Analysis Tools
Zone by Zone Comfort Analysis Tools
Critical Equipment Analysis
Airflow Quality Assessment
Energy

ENERGY STAR Reporting
Interval Utility Data
Site and Portfolio Level Energy Insights
Equipment Level Energy Metering
Project ROI Tools
Robust Benchmarking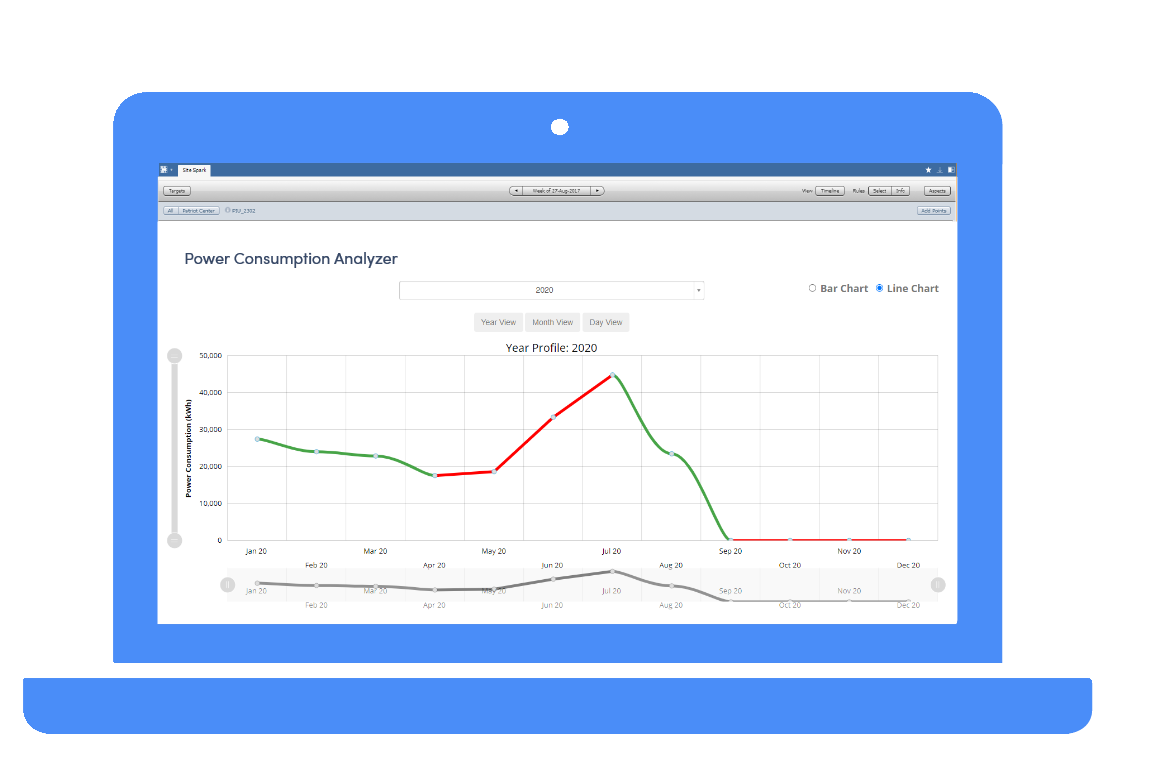 We offer energy analytics as a stand alone option for buildings without a modern control system or that aren't yet using PointGuard's full platform.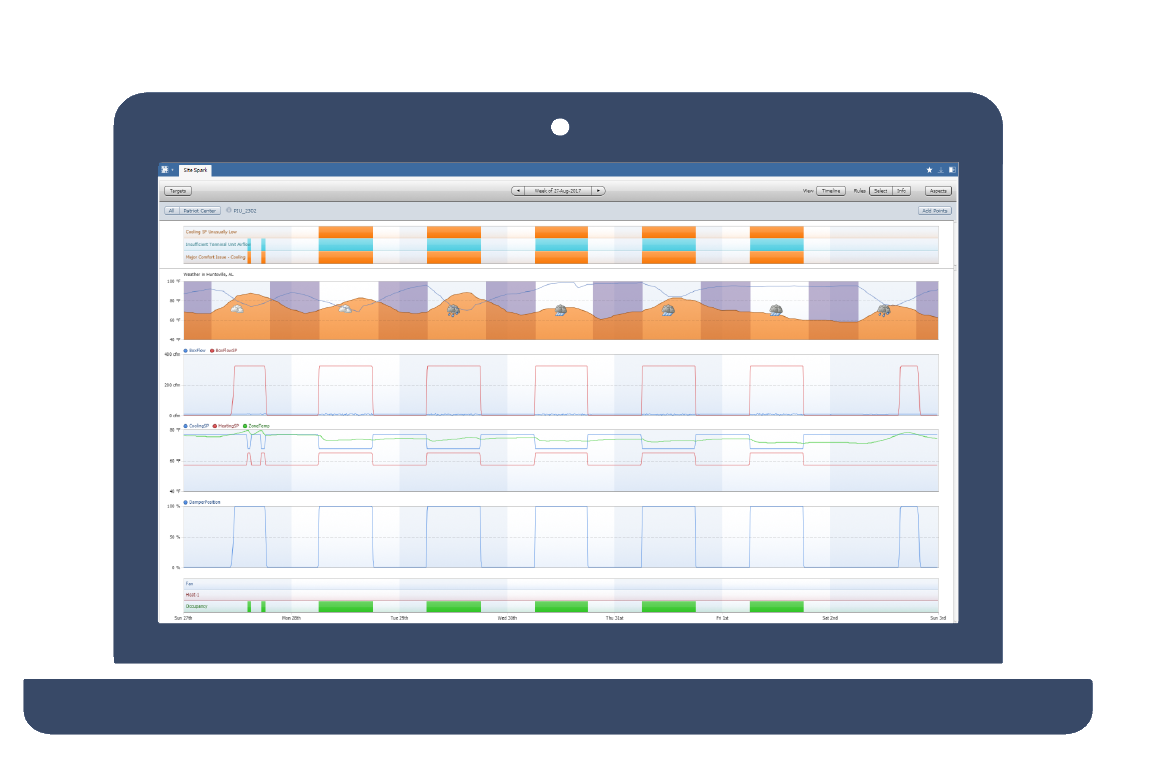 Capex Prediction and Prevention
Work order management tools/API
Measurement and Verification tools
Configurable
Reporting/Dashboards
CMMS integration
Customizable Rules